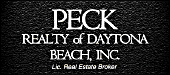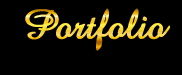 All of these fine properties are developed and/or marketed by Peck Realty.

THE SURFSIDE CLUB Daytona Beach Shores (1970)
This seven story, 61 unit building was the first direct ocean front condominium in the Daytona Beach area.
ORMOND BEACH SURFSIDE CLUB NORTH Ormond Beach (1971)
Eleven stories, 76 2BR/2Bath ocean front units. Similar in design to the Surfside Club in Daytona Beach Shores.
PONCE HARBOR Ponce Inlet (1971)
A small 26 unit complex of one story and townhouse type units on the west side of Atlantic Avenue. These 2BR/2 Bath units surround a courtyard pool.
PECK PLAZA Daytona Beach Shores (1974)
When completed this round 101 unit, 29 story building was the tallest condominium on the coast from Maine to Miami. A restaurant is on the 29th floor.
BAYSHORE Daytona Beach (1978)
These twin towers hosting 210 units are situated on the shores of the Halifax river. They are one, two and three bedroom units in these riverfront complexes.
CHEROKEE TRAILS Ormond Beach (1979)
The quadraplex 2 and 3 bedroom units are nestled among lush trees in the community development of The Trails.
2430 South Atlantic Avenue, Suite E, Daytona Beach Shores, Florida 32118
1-800-447-3255 OR (386) 257-5000