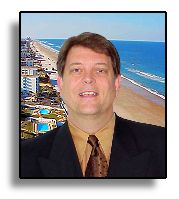 EDWIN W. PECK JR.
Sales Associate

Hometown: Gainesville, FL

Office: (386) 257-5000
Main Office: (386) 257-5000
or 800-447-3255
Main Office Fax: (386) 238-3663

E-mail: peckcnst@bellsouth.net
Edwin, a native Floridian, was born in Gainesville, Fl. His high school years were spent at Florida Military Academy in Deland, Fl, where he graduated with honors. During this time, his family made a permanent move to Daytona Beach. He received an AS Degree in Building and Contracting Technology from Daytona Beach Community College before opening his own construction business, Peck & Associates, Inc., in 1974. His business has grown over the years and his company has built many of the Peck developed condominiums, as well as many other commercial properties, which have won numerous awards. (See Links ).

Edwin has been very active in the community over the years and has served as Vice Mayor of Daytona Beach Shores, served on the Boards of the Daytona Beach, State of Florida, and National Home Builders Associations and Daytona Beach Community College, among others, and served as Chairman of the Board of Halifax Hospital. He has received many awards for service to the community.

In 1978, Edwin earned his Florida real estate license and won the Top Brass Million Dollar Sales Award for 1987, 1988, 1989, and 1991. Although, his time has been more concentrated on his construction business and community service for the past few years, he still enjoys selling real estate. Edwin has one son, Wyatt, who was born in 1996 on Edwin's birthday.

Aside from his family, his personal interests include genealogy, golfing, scuba diving, and traveling. "It gives me great pleasure to drive past a building or condominium and see the difference our company has made in this community. I know our products well from start to finish and it would be my pleasure to assist you in finding the perfect home".