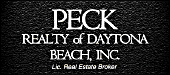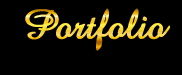 All of these fine properties are developed and/or marketed by Peck Realty.
THE SHORES CLUB Daytona Beach Shores (1982)
Eleven stories, 75 direct ocean front units, consisting of 2BR/2 Bath and 3BR/3 Bath units.
THE VAN LEE Ormond Beach (1983)
An 11 story, 76 unit building with 2BR/2 Bath and 3BR/3 Bath units, all direct ocean front.
SANDPOINT Daytona Beach Shores (1984)
This nine story building offers 1BR/1 Bath units and a variety of 2BR/2 Bath units. The first condominium in the Daytona Beach area to offer a Penthouse Clubroom.
ORMONDY Ormond-By-The-Sea (1985)
Sister building to Sandpoint, this ocean front building offers one, two and three bedroom units.
SEYCHELLES Daytona Beach Shores (1986)
Seventeen stories, 98 units, the unique fan shaped building hosts 2BR/2 Bath and 3BR/3 Bath units.
THE CARIBBEAN Daytona Beach Shores (1988)
Twenty stories, 130 units with a 19 story glass atrium lobby. A landmark building, distinguished at night by the blue neon lighting outlining the top of the building.
THE ASHLEY Daytona Beach Shores (1989)
This 20 story building hosts 130 2BR/2 Bath, 3BR/3 Bath and 4BR/4 Bath units with a three story glass atrium lobby and penthouse clubroom.
2430 South Atlantic Avenue, Suite E, Daytona Beach Shores, Florida 32118
1-800-447-3255 OR (904) 257-5000