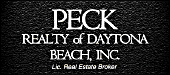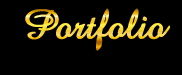 All of these fine properties are developed and/or marketed by Peck Realty.
THE ATLANTICA Ponce Inlet (1989)
The Mediterranean style building offers 54 2BR/2 Bath and 3BR/3 Bath direct ocean front units on a quiet stretch of beach.
THE OCEANQUEST Ponce Inlet (1990)
Seven stories, 54 units with 2BR/2 Bath and 3BR/3 Bath plans. Identical floor plan and similar architecture to The Atlantica.
THE SHERWIN Daytona Beach Shores (1991)
Twenty stories, 125 units offering a variety of two, three and four bedroom direct ocean front units with a 19-story glass atrium lobby.
THE PENINSULA Daytona Beach Shores (1992)
This 23 story, 170 unit building offers direct ocean front two, three and four bedroom units with an abundance of amenities including an indoor heated swimming pool.
THE ORMOND HERITAGE Ormond Beach (1995)
This eight story, 156 unit river front condominium hosts 10 spacious floor plans, a Ballroom, Billiards Room and various other amenities.
THE GRAND COQUINA Daytona Beach Shores (1997)
A gorgeous 22 story, 110 unit oceanfront building hosting 2BR/2BATH and 3BR/3 BATH units offering a spectacular view of the Atlantic Ocean and the Halifax River.
OCEAN WALK Daytona Beach (2000)
A new concept in development. Each oceanfront condominium unit may also be used as a luxury hotel suite or may be traded for one or two weeks for another destination as if it were a time-share exchange (RCI and Fairfield Communities, Fair Share Plus).
2430 South Atlantic Avenue, Suite E, Daytona Beach Shores, Florida 32118
1-800-447-3255 OR (904) 257-5000